Yusuf Yıldız
---
Ali Can A Turkish immigrant. He is very outgoing and has been living in the USA for almost ten years.
---
Yusuf Yildiz has been a farmer, pharmacist apprentice, computer engineer, software scientist, actor, and author. He has crossed the Atlantic Ocean and moved to the United States after spending 20 plus years filled with mathematics and science in Turkey. He secretly kept writing love poems while his classmates tried to prove the Riemann hypothesis. Writing or making people laugh have kept creative juices flowing while the practical world pulled him in the other direction. Everything has changed once he stepped on stage as a thespian. He currently resides in Los Angeles and continues to act, write, and code for a software company. He most recently was seen as Ali Can in his first brainchild play called Not That Illegal. Not That Illegal was nominated for Best Play in the Strawberry One-Act Festival, thanks to his team and their utmost dedication. He's very excited to go on stage with this brilliant creative team again and always thankful for every acting and writing opportunity.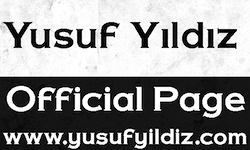 ---
Dylan Combs
---
Joseph Doing Ali's best friend. He is open-minded, well-behaved, proper and not as outgoing as Ali.
---
Dylan Combs is a New York based actor and massage therapist. Having graduated from Ohio University with a B.F.A., he has been a part of the New York theater scene for nearly a decade. Some of his more notable roles include Don John in Much Ado About Nothing, Laertes in Hamlet, and the much-lauded, though seldom viewed, performance of Beowulf in Beowulf: A Comedy. Dylan is also a company member of the New York Madness theater company. Alongside his talented cast-mates, he is proud to boast having made it to the final four of the 2019 Strawberry One-Act Festival.
---
Joshua R Pyne
---
Mr. Humphrey USCIS(United States Citizenship and Immigration Services) Officer. He's a well-organized, proper speaking, and eccentric man.
---
Recent New York credits include: Dr. Jared Katz in Hanging Cow's The Accidental Awakening; Ralph in Storm Theatre's The Shoemaker's Holiday; Dr. Ryan Detropolick in Hanging Cow's An Awkward Inheritance; Sheriff Grace in Toady Hoad; Wayne Collins in Buick City, 1:00 AM; and Sergei in Storm Theatre's Collaborators. In addition to cutting his teeth in Michigan regional theaters, Josh was baptized quite early as a passionate acolyte of DIY & shoe-string budget (mainly, though not exclusively, horror) film, hailing from a former sundown town just west of Flint, Michigan. He holds a BA in Theatre Performance from Western Michigan University. Josh would like to take this time to reaffirm his allegiance to our Dark Lord, Baphomet, though whom all things are possible.